Keep your finger on the pulse of the industry. Ilmac 365 connects the chemical and life science industry far beyond the events at significant locations, such as Basel or Lausanne. The community network offers an exclusive space for networking, product presentations and knowledge exchange.
Your benefits
Trends, news, innovations, networking, career opportunities and much more
Available globally in English, German and French
The matchmaking function suggests suitable experts based on your interests
Targeted search for companies, application areas, product groups and innovations using detailed search and filter options
A chat function puts you in direct contact with other industry players quickly and easily
Save companies to your favorites list with just one click
Tip: Arrange an appointment directly for you on site. You can find more information here.
You will find all important information about the Ilmac industry events in the Ilmac 365 app: interactive site plan, lecture program, exhibitor directory, event highlights and much more
Get a quick overview of the industry event site with the interactive hall plan
Appointments and lectures can be saved in the official Ilmac 365 app and thus be reminded in time via push message to attend
Get the most from your event participation

The digital media package "Starter" is the first step for exhibiting companies into the community network Ilmac 365, where you can reach potential customers from the chemical and life science community globally, 365 days a year:

Present your company online
Post to the newsfeed
Export digital leads
Join webinars
Benefit from online matchmaking
Contact potential customers via instant messaging
Schedule appointments for Ilmac events online

Increase your presence with an upgrade to the "Premium" media package

Place your company logo on the interactive online hall plan
Showcase products or services online
Publish job ads online
Place a banner ad on the sidebar
Position yourself as a sponsor of the Ilmac webinars with your logo

Online participation, as individual as your marketing goals

Individual services can be used as an upgrade or separately targeted for your marketing activities
With the limited special advertising spaces you are guaranteed to stand out from your competitors

Use Ilmac to achieve your marketing goals! All online participation options for Ilmac 365 can be found here. We would also be happy to provide you with personal advice. Arrange an appointment right away at 365@ilmac.ch.
Together we are Ilmac 365
Become part of the exclusive community network for the chemical and life science industry.
Ilmac 365 App
With the official Ilmac 365 app, you always have the community network with you on your phone or tablet.
Good to know…
Here you will find instructions on how to create your profile.

Due to the further development of Ilmac 365, a new registration in the community network is necessary once. This takes only a few minutes and you will be rewarded with many new features.

If you can't remember your Ilmac 365 password, you can reset it yourself in the login process.

Please contact us at 365@ilmac.ch. We will be happy to help you personally.

Exhibiting companies can upgrade or add services via the m-manager. In addition, we will be happy to help you personally. Simply make an appointment via 365@ilmac.ch.

The community network lives from each and every individual and is what we make of it together as the chemical and life science industry.

Ilmac 365 can be used in English, German and French. The language can be customized in the profile settings. Posts from the community are only displayed in the language in which they were missed. To ensure that as many experts as possible in the gloablen network can read the posts, we recommend publishing in English.

We are constantly developing our offering for the chemical and life science industry. We are always happy to receive suggestions. Please feel free to send them to info@ilmac.ch.
Do you have further questions?
Please do not hesitate to contact us. We are happy to help!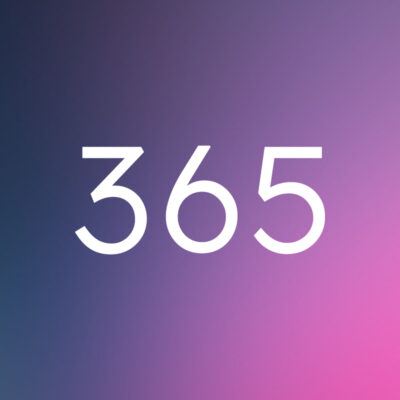 365 Team Ilmac
MCH Messe Schweiz (Basel) AG
You can find an overview of all contact persons here.